We are happy to announce the availability of the new features of automated translations in eXo. The feature has been requested by several clients with international and multi-lingual teams.
This new cool feature allows to translate messages from a foreign language to the user's target language in eXo.
User experience – how does it work?
In the top upper corner of the message, I have access to several options, including the option Translate. When I click on it, my message is translated into my target language.
In the same way, I can translate comments.
All translations are towards my target language which is my default language for the platform and which can be changed very simply via my user Settings.
Administration – connecting your automated translation tool
The platform administrator chooses to activate or deactivate the automated translation function for the users, as well as the translation tool to which he wants to connect the platform.
In the eXo administration interface, the administrator can connect the chosen tool's activation key. Below the administration screen is showed with Google translate that we have chosen as the first possible tool option.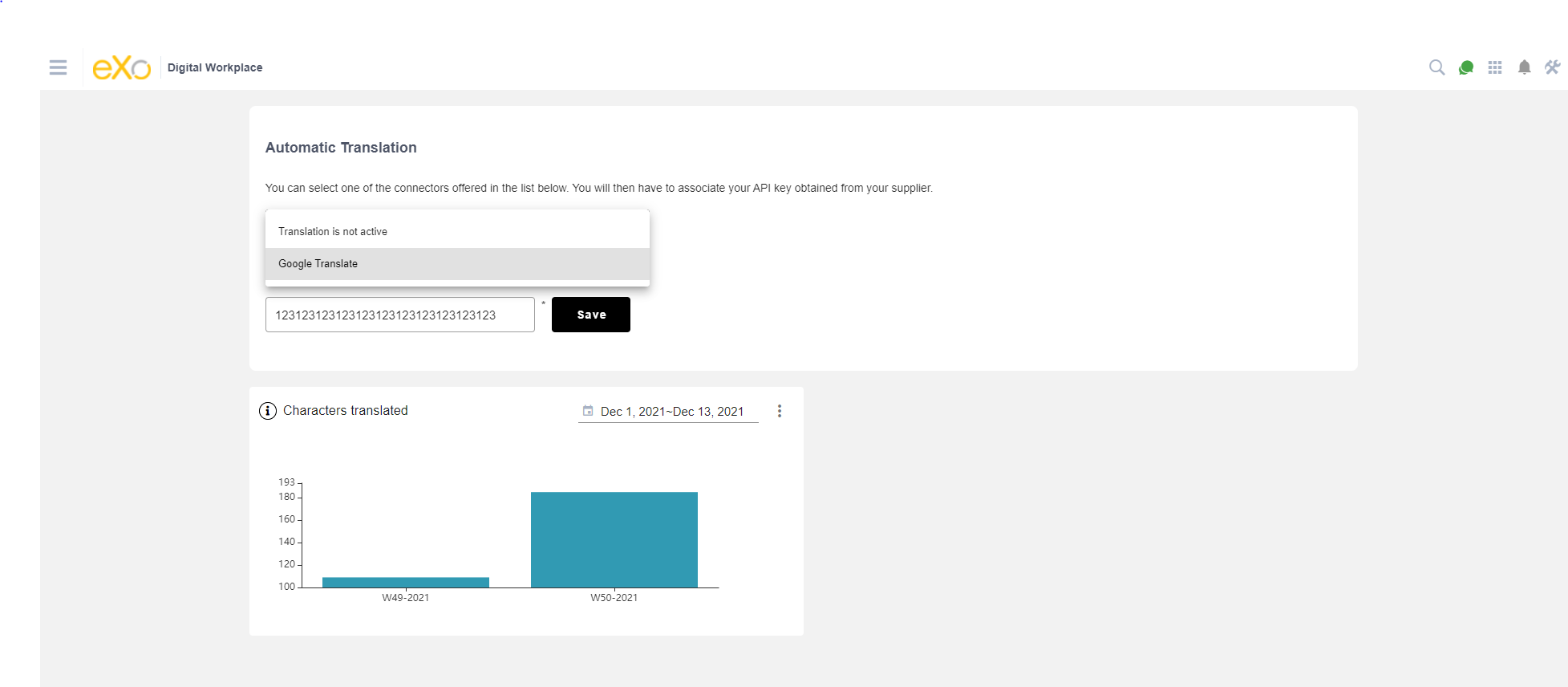 Analytics – activities follow up
The administrator can follow the details of the translation activities via the Analytics feature, to where a new default report was configured for that purpose. The administrator can follow the number of translated characters and the details of the realized translations (date and time, the user, the space, the target language).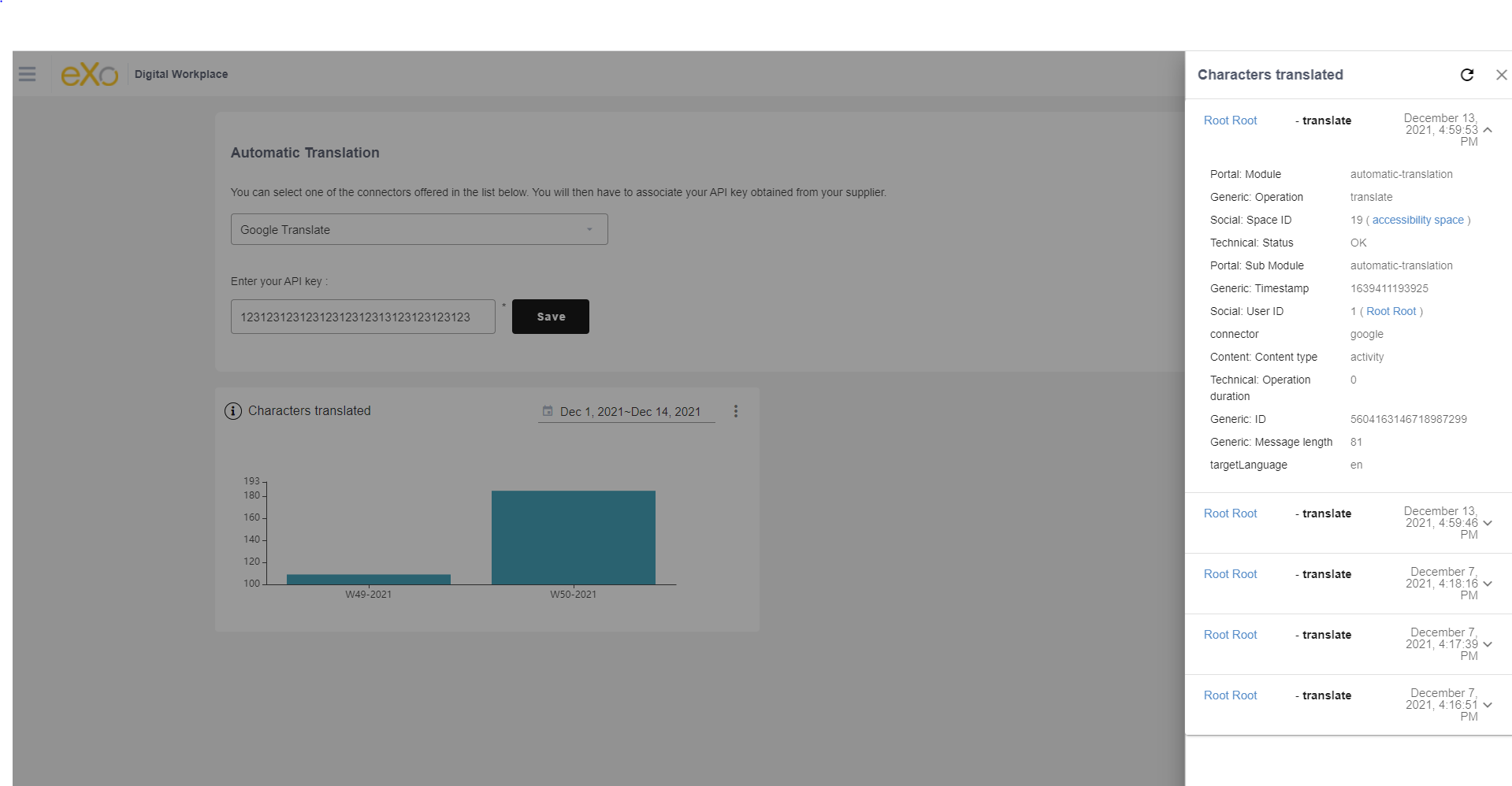 The administrator can also configure his/her own reports.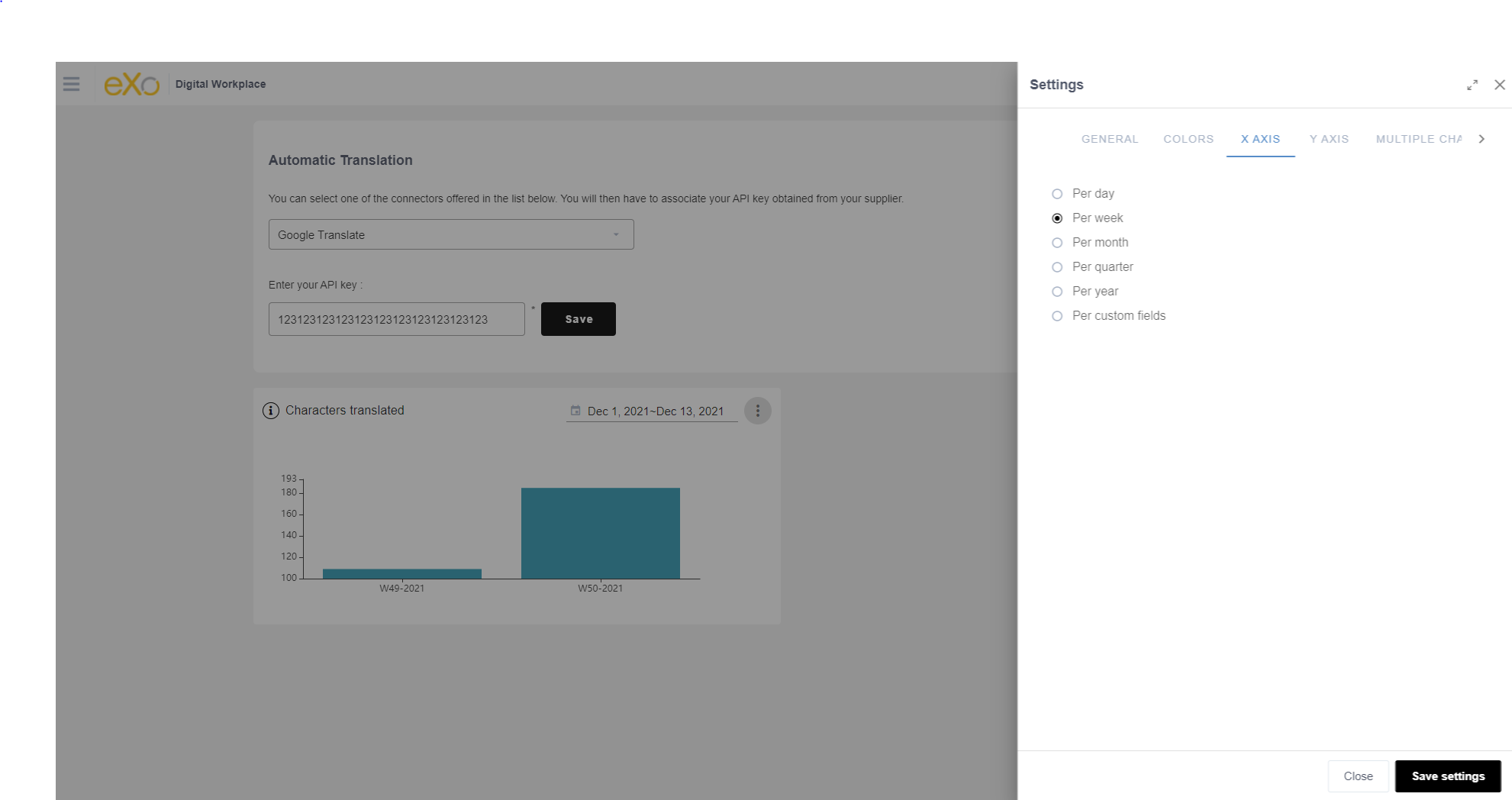 Client benefits
Several eXo clients have requested this feature in order to manage international and multilingual communities. The organizations wanted to connect their communities in common companywide conversion threads, that everyone could understand.
Availability
The new feature is already available with Google translate for hosted clients that are part of our early adopter – continuous deployment program.
For the other clients, the feature will be available in the next minor version release – eXo Platform 6.3.